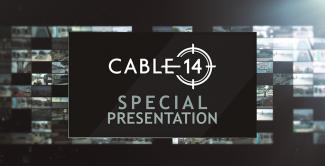 Cable 14 Special Presentations
Cable 14 celebrates Hamilton's diversity with in-depth, coverage of concerts, speaking tours, debates, and other local and civic events. Check local listings for air dates or visit our on-demand portal for video content that is available from any web-connected device.
Upcoming Broadcasts
2021 Senior of the Year Awards - premiering on Saturday, Oct. 23rd at 7 pm
Feedback
Do you have feedback on any of our special presentations? Let us know!